Run With The Wind
Posted on 7/28/2020
Minor spoilers for Run With The WInd....
I'm a fairly entry-level anime fan, but there are several things that I greatly appreciate about the medium. One of those things is the broad appeal that anime has in Japan, as opposed to more narrow audience targeted by western cartoons. In my experience, cartoons in the US are mostly bite-size, fun, colorful productions intended for kids. While many of these are incredible, they generally shy away from more adult themes and long, serial story arcs. Anime's large audience in Japan means that there's room for all sorts of different stories to be told.
While casually clicking through a list of The Best Anime Of The Decade, an entry titled Run With The Wind caught my eye. I've been a competitive distance runner since middle school, and since there's relatively little money in the sport, running-inspired media isn't seen as lucrative and is therefore scarce. So of course, I had to give this show a try. It's available for free on crunchyroll.
The story follows Haiji, a fourth-year student at Kansei University, as he convinces his nine housemates to train for the Hakone Ekiden, a prestigious college long-distance relay. It chronicles the camaraderie and self-doubt of the ten friends as they work their way towards the top.
Most of the screen time is dedicated to house drama and training, but these events are punctuated by incredibly well-done race scenes. Leave it to anime to turn running around a 400-meter oval into suspenseful, dramatic boss battles. The show does a great job of communicating the emotion of watching a teammate sprint down the final stretch of a race, muscles straining and eyes bulging as they stare at the clock ticking at the finish line.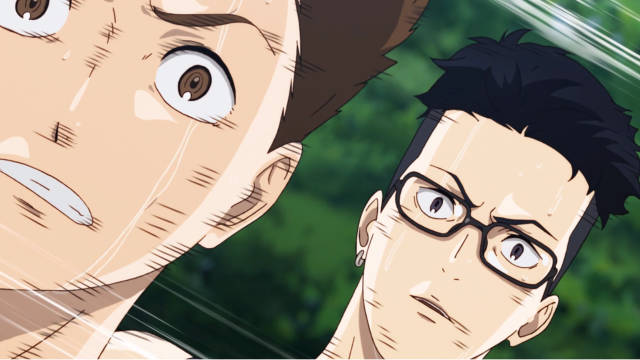 There are a few pieces of running media that have cemented themselves as canon, like Once A Runner, and Running With The Buffaloes, and they all have one important thing in common. It's not that they're the best-written, or have the best stories. It's that they understand and convey very clearly what it's like to be a runner. Like those legendary works, Run With The Wind exhibits this trait in spades.
One of the housemates, Yuki, attempts to but narrowly misses obtaining a qualifying mark for a big race. After, he remarks that he's pleased with his new personal record, but thinking about attempting that again makes him want to puke. Another character motivates himself to run faster by reminding himself that the sooner he finishes, the sooner he can go home and read. The runners struggle with their love-hate relationship with running, and constantly ask themselves: Why do I run?
Haiji is aware that this question will come up, and although he's obviously passionate about running, he struggles to find the answer himself. He convinces his housemates otherwise, though: he tells one that running in the Ekiden will help him find a job, encourages another housemate that has taken up smoking that it will be good for his health, and tells two others that girls will love them if they become fast.
The runners turn to these superficial motives in uncertain times, but Haiji - and any competitive runner watching the show - knows very well that those reasons aren't enough to drive a competitive runner. If you want to run for your health, that's great! Go for a jog. Someone who runs for their health doesn't desire to test themselves on the biggest stage. After searching for the "why" for so long, the runners find the answer in the race on Mt. Hakone. They wanted to see how good they could be.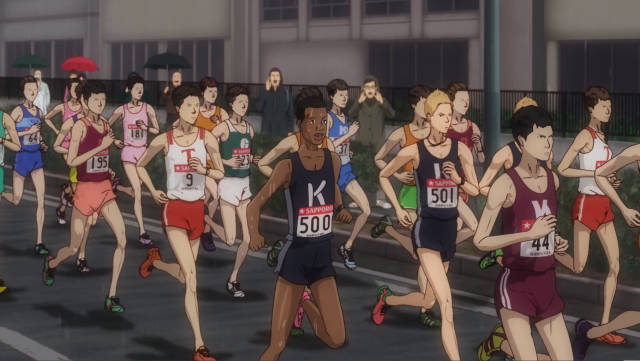 There are a few things that didn't quite land in Run With The Wind. With the exception of Haiji and new recruit Kakeru, none of the housemates are runners, yet in ten months, several of them are able to run a sub 30-minute 10k. Also, the team suffers very few setbacks despite being rapidly pushed into a demanding training program. It glorifies overwork, although maybe not to the extent of Once A Runner's 120-mile weeks and 60x400m. It briefly touches on the tragedy of injury, but doesn't do enough to caution that reckless training can turn a minor setback into lasting damage.
As a runner and as a competitor, I saw myself in each one of the characters. It's a beautifully presented exploration of the physical and mental struggle to become better than you were yesterday, and I think it will resonate with anyone who has ever felt the drive to become good.